Canada Celebration 2020
February 27

-

February 29
February 27 – 29, 2020 – Montreal, QC
Online ticket transfers will close February 23, 2020 at 11:59 pm Eastern Time.
You may transfer unassigned tickets after this date on-site at the Event Management area of Registration. Please be prepared for longer wait times if you need to transfer tickets upon arrival.
ABOUT
Learn from network marketing industry experts and ask questions you wouldn't be able to in a standard webinar or online Q&A. You'll be surrounded by attendees in your field, so take advantage of the opportunity to pick their brains. This event will have you learning new things, meeting new people, and building your network — all in three days!
THURSDAY, 2/27
Registration
10 a.m. – 6 p.m.
World of Isagenix
10 a.m. – 6 p.m.
Leadership Meeting*
12-4 p.m.
*Executive and Above Only
Leadership Meeting*
4-6 p.m.
*Managers and Directors Only
Top 50 Reception*
7:30-10 p.m.
*Qualified Event
FRIDAY, 2/28
IsaBody Workout*
6:30 a.m. – 7:30 a.m.
*Ticketed Event
Registration
7 a.m. – 4:30 p.m.
World of Isagenix
8 a.m. – 6 p.m.
General Session
9 a.m. – 5 p.m.
Doors Open at 8:30 a.m.
SATURDAY, 2/29
Registration
7 a.m. – 1 p.m.
World of Isagenix
8 a.m. – 2 p.m.
General Session
9 a.m. – 5 p.m.
Doors Open at 8:30 a.m.
After-Party*
8 p.m.
*Ticketed Event
All times are subject to change.
ISABODY WORKOUT
This year, we invite you to join us for our first-ever Canadian IsaBody™ Workout!
THE DETAILS
When: Saturday, Feb. 29 | 6:30-7:30 a.m.
Where: Event Venue, Room 517D
Price: CA$15
All ticket proceeds will benefit the ISA Foundation, PLUS you'll get some product and swag to help you perform your best! (All workout participants must have a ticket to CA Celebration in addition to their workout ticket. Non-ticket holders may not attend.)
We hope you're as excited as we are for this amazing event! It's going to be one of the largest group workouts Montreal has ever seen.
AFTER-PARTY
THE DETAILS
When: Saturday, Feb. 29 | 8 p.m.
Where: Palais des congrès de Montréal
Price: CA$20
What's the skinny on the After-Party?
The After-Party's a groovy gathering we're hosting the last night of Canada Celebration. We'll be dancing to '70s music and chillin' with friends. Remember how righteous our '80s bash was last year? This will be just as boss!
What should I wear?
No need to spaz out! Take it to the max by dressing in your best '70s get-up.
How much bread will I need to boogie down?
Each After-Party ticket is CA$20, granting you access to party with your fellow Canadians and two drink tickets. Please note, you must have a ticket to Canada Celebration to purchase an After-Party ticket.
PURCHASE ISA FOUNDATION RESERVED SEATING
Join your Isagenix family in raising money to support the ISA Foundation and be close to the action at Canada Celebration 2020!
By purchasing a reserved seat for Canada Celebration 2020, you will be joining us in creating a global impact focused on providing healthy nutrition for undeserved children, wellness education for all, and aid for those affected by natural disasters.
Seating is assigned on a first-come, first-served basis, and seating placement in the Legacy Foundation reserved section depends on the date and time of your ticket purchase.
There are limited reserved seats available, and they will go fast!
You must have an Canada Celebration event ticket to purchase reserved seating, and only five upgraded seat tickets can be purchased per Member ID, per transaction.
*Tax documents will be sent to the Associate who purchased the reserved seating at the end of the calendar year.
Event Venue
Palais Des Congres De Montreal
1001, Place Jean-Paul-Riopelle
Montreal, Quebec H2Z 1H5
View on Google Maps
Host Hotel:
Le Westin Montreal
270 Saint-Antoine West
Montreal, QC, H2Y 0A3
Click Here to Book With Isagenix Preferred Rates
You can also book by calling 1-866-837-4262 and mentioning "Isagenix Canada Celebration 2020"
Deadline to book: 5 p.m. local time on February 3, 2020 (or until sold out)
Parking
Public parking is available at the Palais Des Congres De Montreal! Space is available on a first-come, first-served basis. Rates vary from $5 – $21 depending on the length of your stay. Payment for parking is made upon entry into either the 1025 rue Chenneville or 249 Saint-Antoine West garages . Additional parking garages are available outside the Palais Des Congres De Montreal, please visit this site for more information.
DOWNLOAD THE ISAGENIX EVENTS APP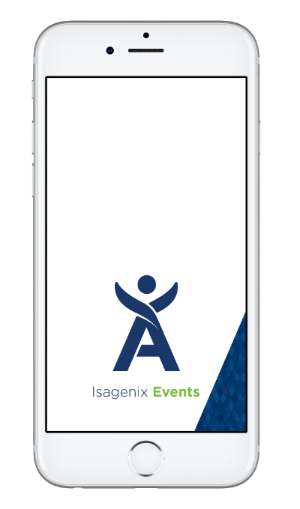 The Isagenix Events app is your lifeline at all Isagenix events. If you have ever attended an event, or plan to in the future, you need to download this app!
By downloading the app and logging in, you will have access to the General Session agenda, trainer bios, venue map, reception and party information, and more. In addition, the app allows you to receive personalized push notifications so you can stay up to date on important announcements on-site.
Here's how you can download the Isagenix Events app:
Search for "Isagenix Events" in the App Store or Google Play.
Download the app to your iOS or Android device.
Download the "New Year Kick Off" event in the app.
Log in to the app by clicking "How to Log In," and then follow the instructions.